This vegan, dairy-free, and gluten-free chickpea lactation dough is made with extra protein oats, peanut butter, and chickpeas as the main ingredients, with flax and gluten-free brewer's yeast to boost milk supply! AND, you can make these into delicious healthy, protein-full chickpea chocolate chip breastfeeding cookies if you want to :-). They make the perfect protein rich snack for a nursing mama!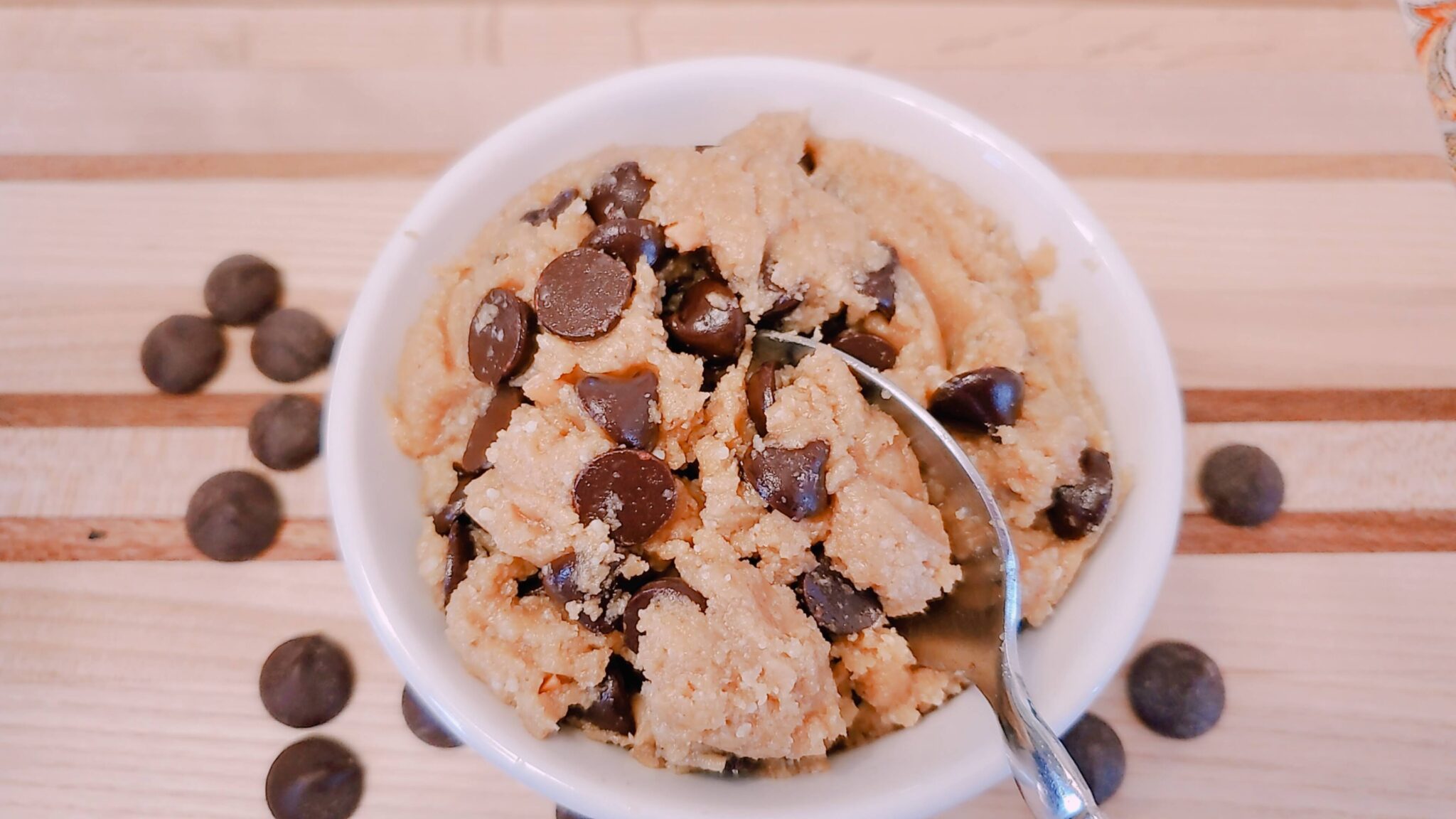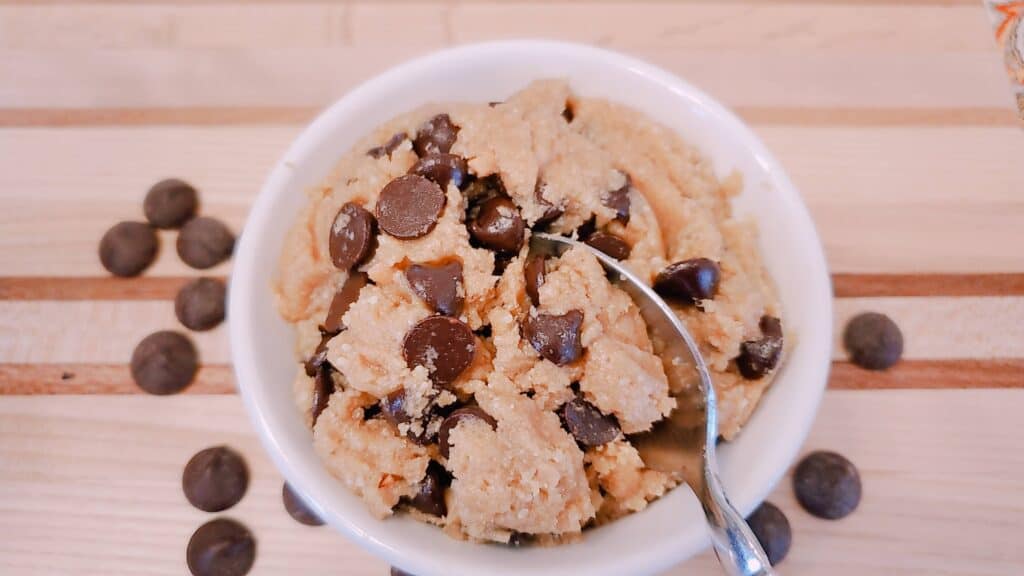 The Ultimate Breastfeeding Snack- Lactation Cookie Dough!
Whenever I am post-partum, I am HUNGRY. Honestly, whenever I am breastfeeding, I am HUNGRY. And when you get hungry, and busy with a newborn, baby, or toddler, you need easy, quick, satisfying food that you can grab and scarf down. Bonus if it makes you feel happy.
I couldn't just eat anything while breastfeeding though! I was dairy free, gluten free, and was desperately trying to remain refined sugar free. I needed protein and fat to make good, rich breastmilk, but all I wanted was unhealthy carbs!
This lactation chickpea cookie dough recipe was my answer to needing a quick protein-filled snack that also was indulgent- I was eating cookie dough! With a spoon! From a bowl!
AND it is PACKED with lactation boosting goodies like flaxseed, gluten free oats, and gluten free brewers yeast. Please note that as someone who actively regulated by breastmilk production with lactation cookie dough, cookies, smoothies, and supplements, these things WORK. That means that you can wind up OVERPRODUCING if you use too much.
If you find yourself overproducing milk and still craving the cookie dough, just cut out the flax and brewers and replace it with almond butter, almond flour, or protein powder!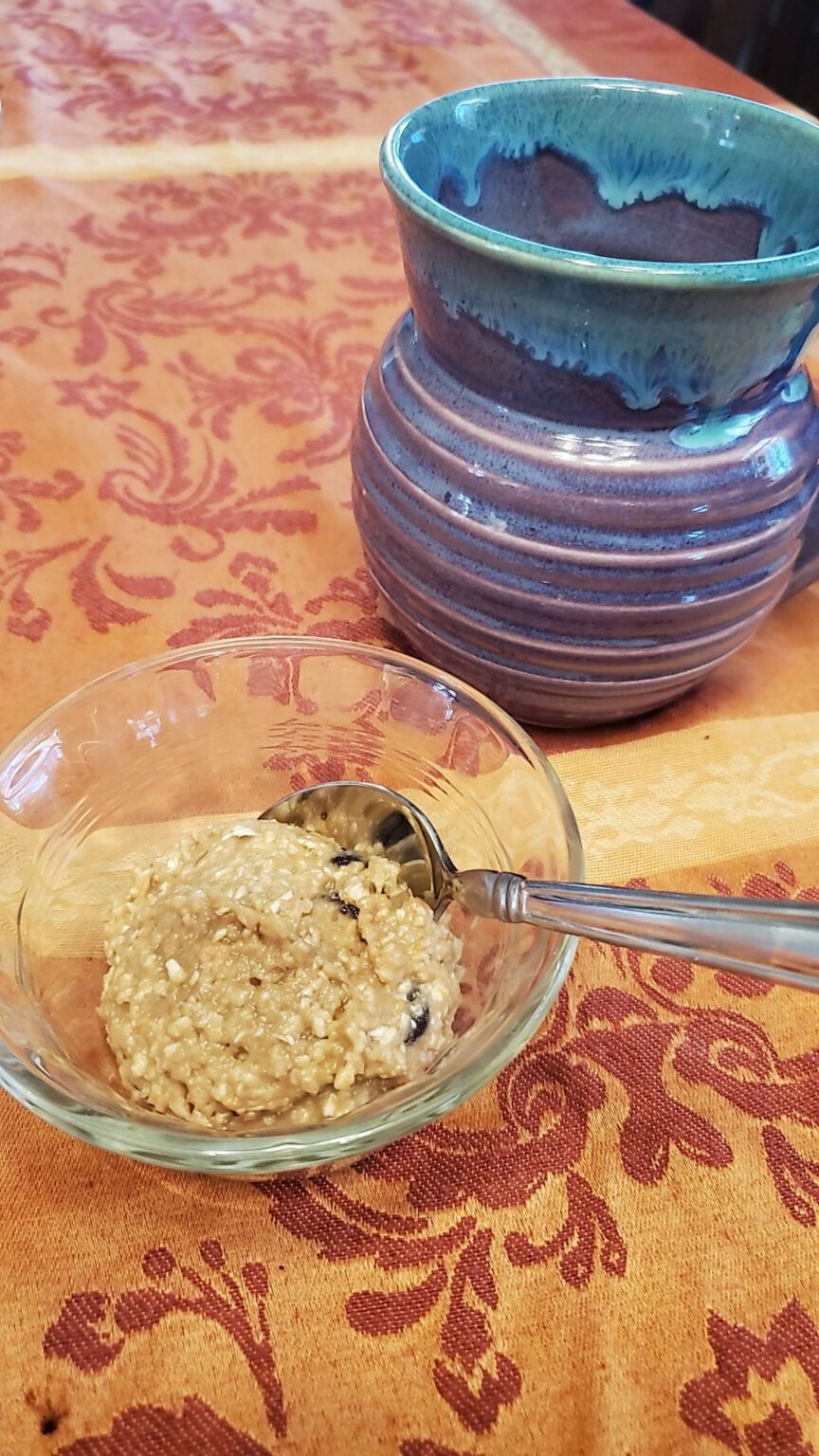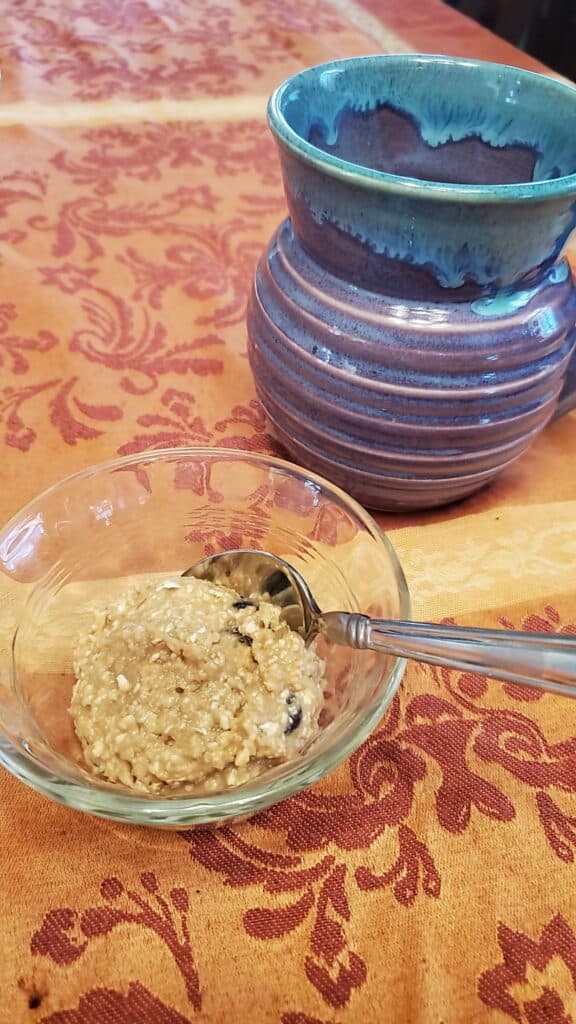 Jump to:
Why Easy Chickpea Cookie Dough for Breastfeeding?
As I was on the internet scrolling through recipes for lactation cookies, everything was made with flour and sugar. I don't bake or eat that way. And, just replacing flour with gluten free flour, and sugar with a sugar alternative like Coconut Sugar or Maple Syrup would make for delicious cookies, but wouldn't be great fuel for my body.
Don't get me wrong- I love regular cookies. I just don't like the way I feel afterwards.
I find I can process sugar MUCH better when it comes with protein.
So I set out on a quest for a protein-packed cookie. I discovered people making cookies with black beans and chickpeas and I knew I had my whole foods, plant based protein packed solution!
Chickpeas are also awesome to eat while postpartum or breastfeeding! They are recommended in many cultures across the world as one of the best post partum foods because they are super high in Zinc. Zinc can help your body heal from giving birth whether you had a vaginal delivery of C-section.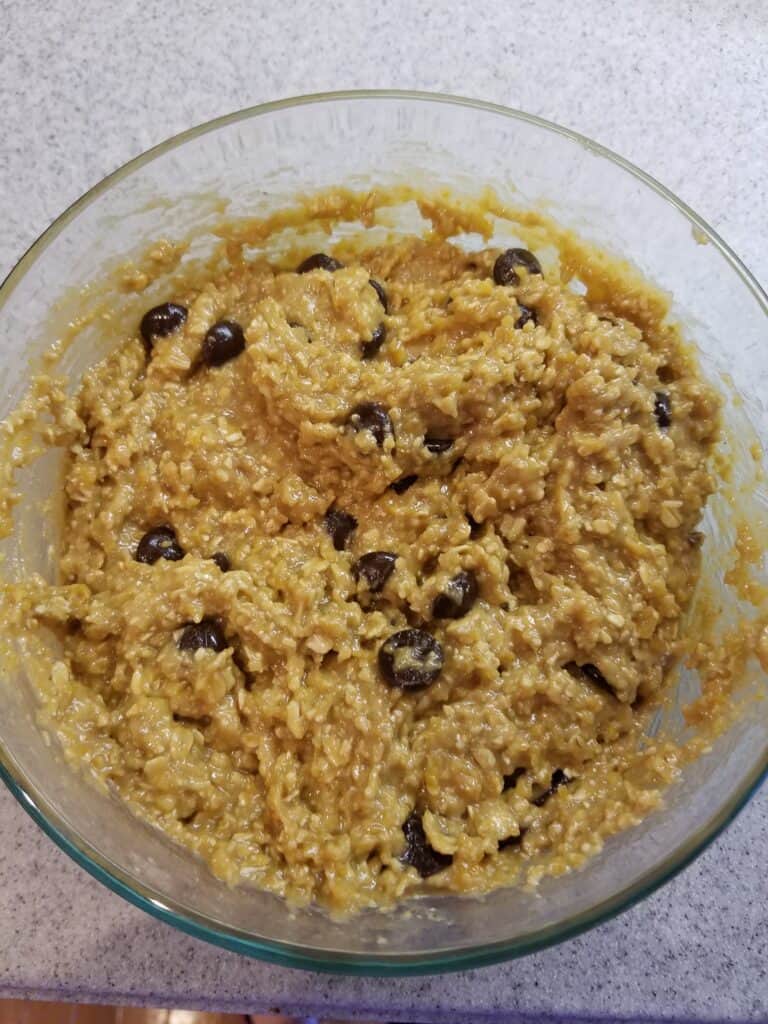 Chickpea Cookie Dough to Increase Breast Milk
It isn't just the oats, flaxseed, and brewers yeast boosting milk supply in this lactation chickpea cookie dough! Chickpeas themselves are considered a galactagogue food, or a food that increases milk supply.
Chickpeas, which are also known as garbanzo beans, have been consumed by post partum women to boost breast milk since ancient Egypt. They are also packed with protein, with 15g in half a cup!!
Chickpeas are also filled with folate (folic acid), with about 142 mcg per cup. Folate is crucial during the postpartum period!
These magical little garbanzo beans are also packed with iron and B vitamins, making them the perfect post-partum food.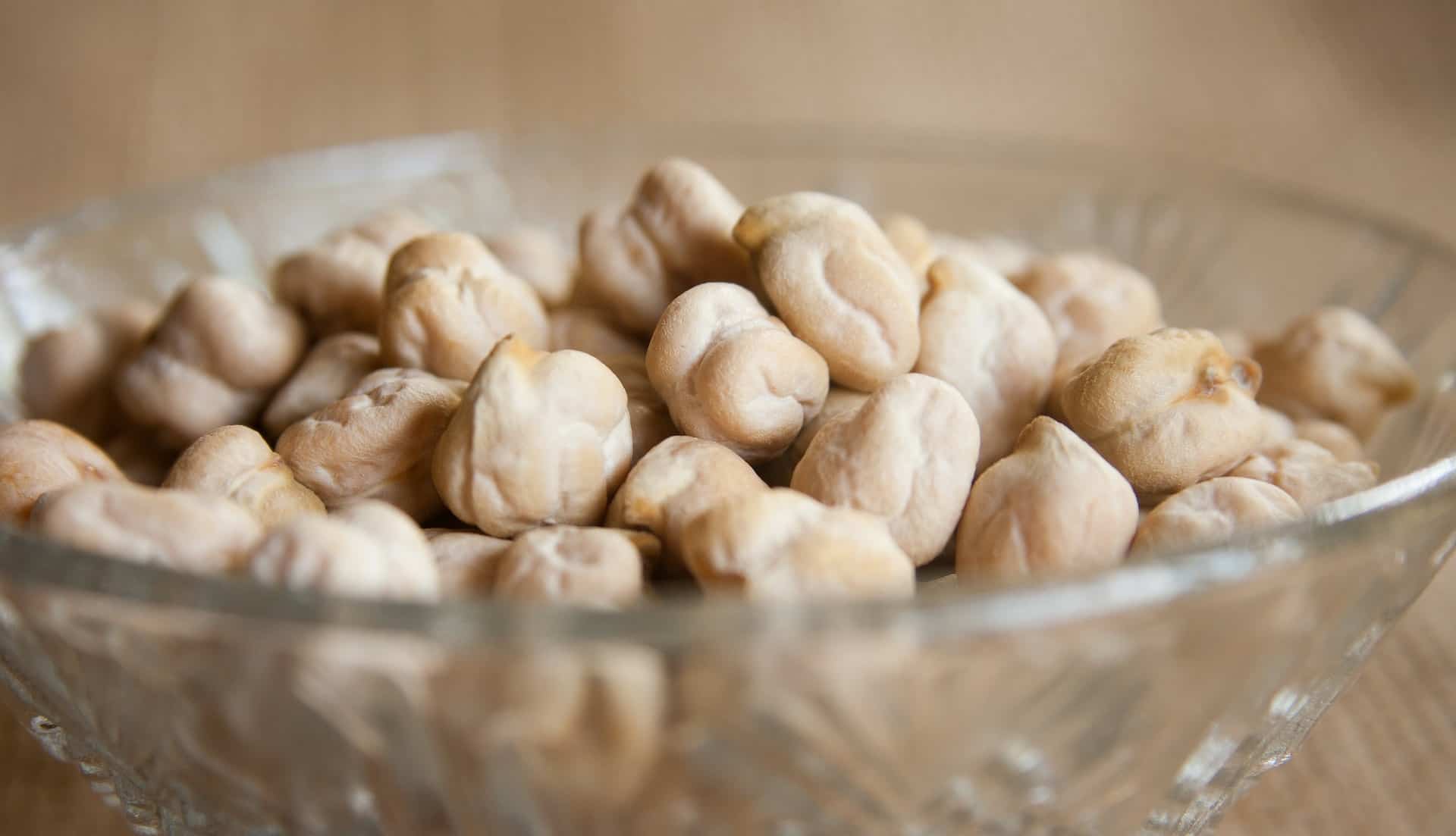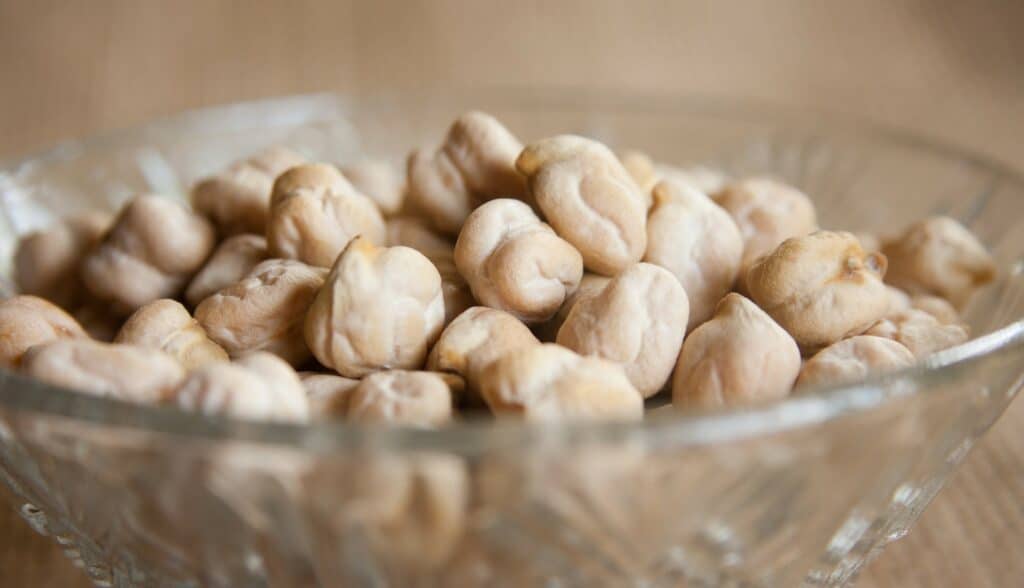 Healthy, Gluten-Free Cookie Dough for Lactation
Is it really possible to make healthy cookie dough? YES! It is!! Even though this cookie dough has maple syrup for a sweetener, the fact that it is PACKED with nutrient dense foods such as chickpeas, oats (and I use double protein oats!), peanut butter (or other nut butter), flaxseeds, and brewer's yeast makes it basically a superfood cookie dough.
There. I said it. A Supefood Cookie Dough. Are you breastfeeding? Please, eat as much of this as you want.
If you are worried about the amount of maple syrup, you can reduce it. I've used anywhere from 1/2 cup of maple syrup to a full 1 cup. It tastes the best with the full cup, believe you me :-).
Now, this is ALOT of sugar from the maple syrup. But it is also ALOT of protein and nutrients. This is still a treat food. This isn't lunch. Eat your greens, ladies, and have well balanced meals with healthy protein and tons of veggies.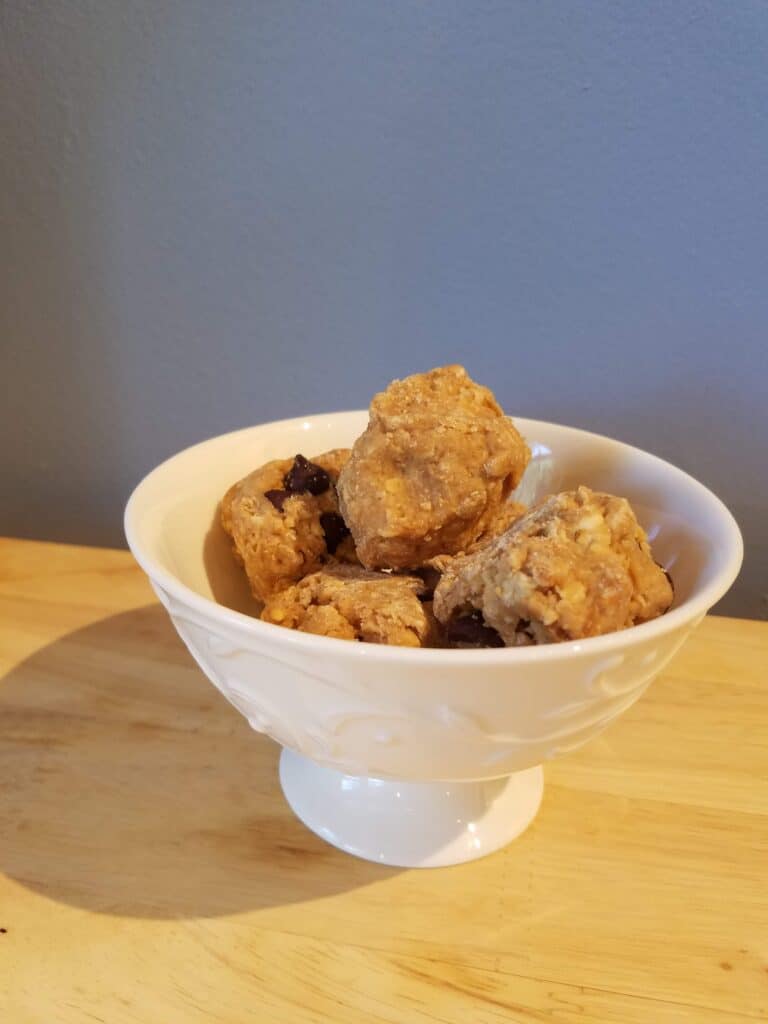 Is a Vegan, Gluten-Free Lactation Cookie Dough a good idea?
Okay, whenever I write about breastfeeding and lactation I need to say something- galactagogues and cookies should not be the first place you start when trying to boost milk supply. The first place you should start, as any lactation coach will tell you, is by putting baby to the breast. Or if you are pumping, pumping more. Demand=Supply. Increase demand.
So why all the hype about Lactation Cookies? Honestly, as a society we love reaching for a solution that we can eat. Or a pill we can take. I know this is true, because I am 100% one of those!
Here are times when I used this Lactation Cookie Dough, and other lactation remedies:
In the initial post-partum period when I was exhausted, hungry, needed a treat, and wanted to really get breastmilk production cranking.
When my menstrual cycle returned at three months post-partum and every month my normally high-production boobs would take a nosedive at period time.
When at seven months I started struggling with low supply due to to stress and too much work. I knew my supply had dipped because my pumping became incredibly difficult with little output. In an ideal world, I just would have been around my baby 100% of the time to breastfeed and to de-stress, but that wasn't possible.
Basically any time after that when I had the craving.
Please reach out to a Certified Lactation Consultant if you are struggling with low supply or breastfeeding in general.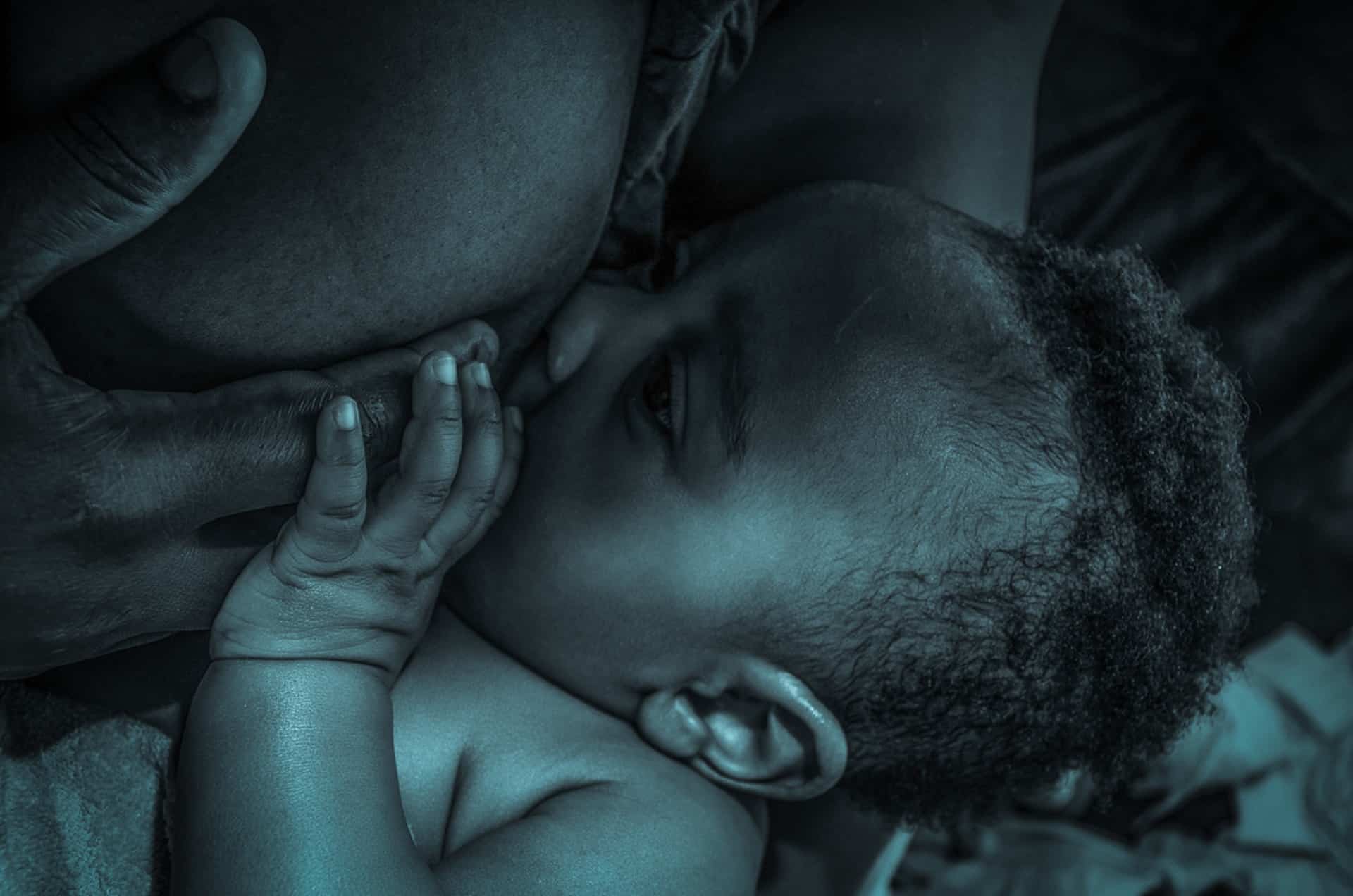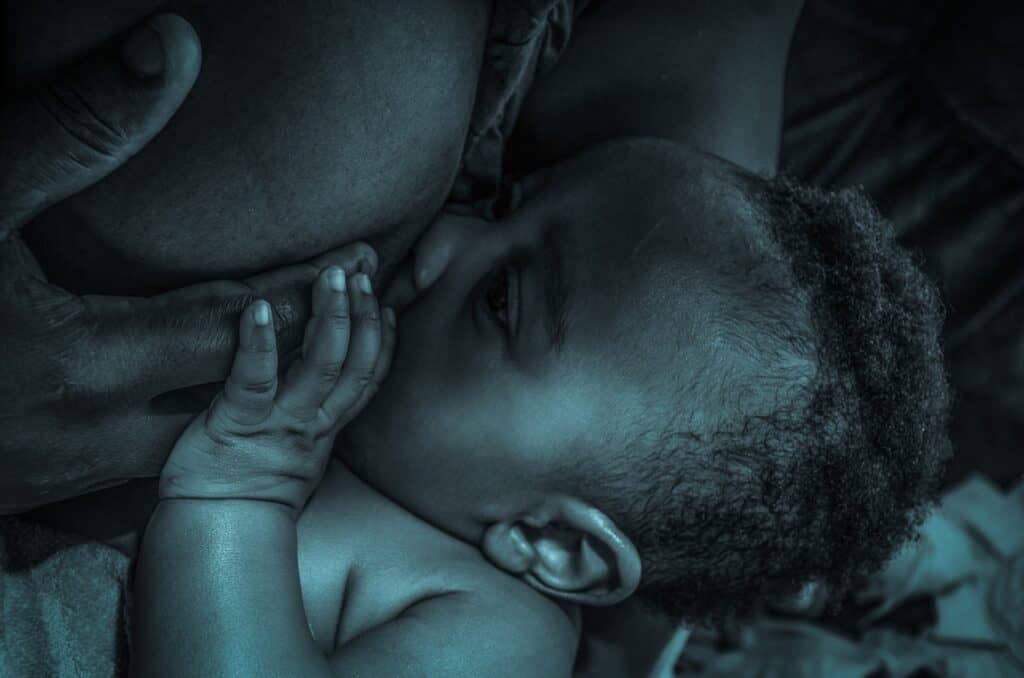 How to Make Healthy Lactation Chickpea Cookie Dough
Ingredients for Vegan, Gluten-Free Lactation Chickpea Cookie Dough
Chickpeas– Packed with Iron, Zinc, Folate, B Vitamins and Protein, these galactagogues are the perfect food for breastfeeding and post partum mamas. You can use a BPA-free can of cooked organic chickpeas, or pre-cook your own in the Instant Pot (that is what we do!).
Coconut Oil– You NEED to eat fat when breastfeeding, and if you buy the right kind of Coconut Oil- Unrefined, Cold Pressed, you'll be getting the good medium-chain fatty acids (MCFAs) that can boost the levels of antimicrobial fats in your breast milk and boost your baby's immune system (Okay, I know the source for this isn't a longitudinal experimental study, but it is still very cool).
Peanut Butter– Or Almond Butter. Or Cashew Butter. Or Walnut Butter. But, if we are being honest, peanut butter always tastes better! Plus, eating peanut while breastfeeding can promote immunomodulatory factors (things that modify the immune system) into breast milk, thereby helping your baby tolerate peanut when it is introduced later. There. It's basically your motherly duty to eat peanut butter. (Please note, not all research agrees with this) Plus, Peanut Butter (and other nut butters) are packed with protein, fats (you need those!), and other nutrients such as Vitamin E, Vitamins B3 and B6, Folate, Magnesium, Copper, and Manganese. Yum. Enjoy. We use Amazon Subscribe and Save for Santa Cruz, because the peanut butter is organic and packed in sustainable and Phthalate-free GLASS!
Oats– The world over oats and oatmeal are considered galactagogue foods that help produce more breastmilk when consumed. Oatmeal is also a great source of iron, something you need to replenish regularly after pregnancy and while breastfeeding. Oats are also rich in a phytonutrient called Avenanthramides (where do you think Aveno got its name from? :-)), which are anti-inflammatory; that is why an oatmeal bath reduces itching! Avenanthramides have been shown to increase nitric oxide production which can increase blood flow to cells, which can increase delivery of nutrients and oxygen to your MAMMARY GLANDS. Wahoo! To make our oats EXTRA healthy, we use Zego's Double Protein Oats which have been processed to double the protein value of what is otherwise a lower protein food. Zego is AMAZING because they test all their products for pesticides and heavy metals, AND they publish their results on their website! I LOVE to vote for Zego with my $$$$!
Flaxseed– Flaxseed is a galactogenic food that is a GREAT source of much needed omega-3 fatty acids, Alpha-Lipoic Acid, and Docosahexaenoic Acid (DHA). It also has phytoestrogens that can influence breast milk production! Be aware that although ground flaxseed is highly recommended as a galactagogue, in some animal studies, very high doses of flaxseed in nursing women (the equivalent of nine tablespoon fulls a day for an adult woman), led to some negative effects when those little test rats grew up. Flaxseed is also a powerful phytoestrogen, so I use it with purpose, not just like randomly all the time. While breastfeeding, I only used it when I wanted to work on boosting supply.
Gluten Free Brewer's Yeast– If you don't avoid gluten, you can buy regular brewer's yeast! But for me, I try my best to stay 100% gluten free, so I can't make any exceptions here! Anthony's makes a gluten free Brewer's Yeast Powder, as does Bluebonnet! Brewer's Yeast is a galactagogue that is packed with protein, selenium, B-complex vitamins, and chromium (which helps you balance your blood sugar levels, helpful with all that maple syrup!
Maple Syrup– The ingredient that makes it all taste like delicious, delicious, cookie dough. And, it's paleo friendly! We use 100% Maple Syrup. You can also use honey, but it changes the flavor.
Baking Soda– Completely unnecessary in terms of baking, because I eat this cookie dough raw, this is the magic ingredient that makes it feel like you are naughtily eating cookie dough.
Vanilla
Salt
Chocolate Chips– We use dairy free organic dark chocolate chips! Brands we like are Pascha and Equal Exchange.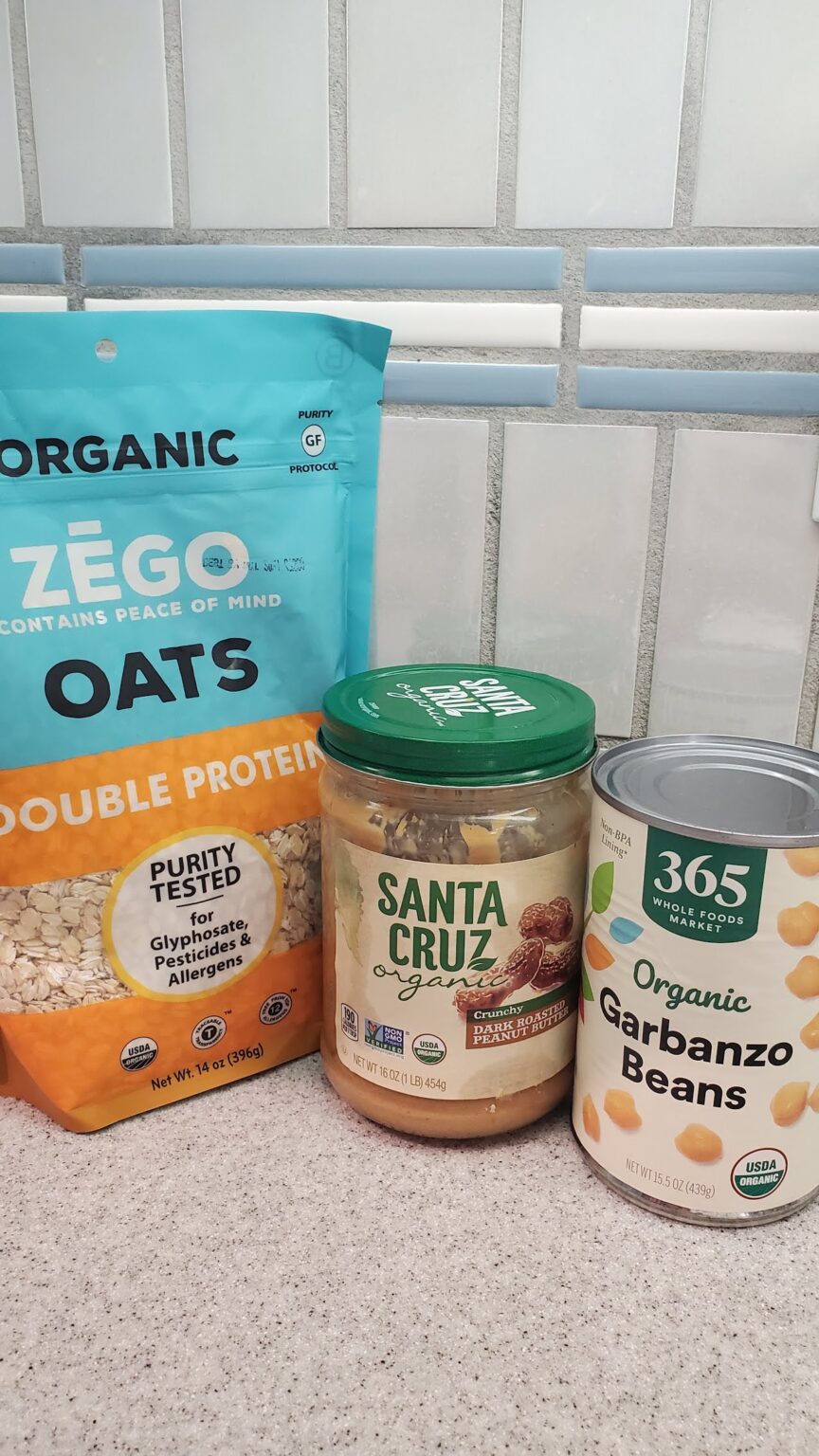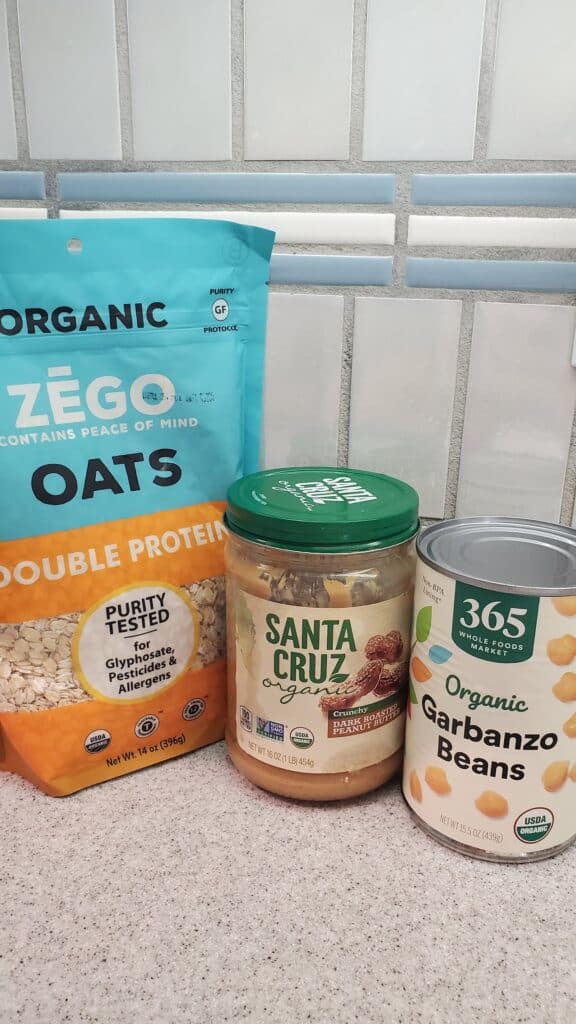 Directions for Easy & Tasty Chickpea Cookie Dough for Nursing Mamas
Add all the ingredients to your food processor except the chocolate chips.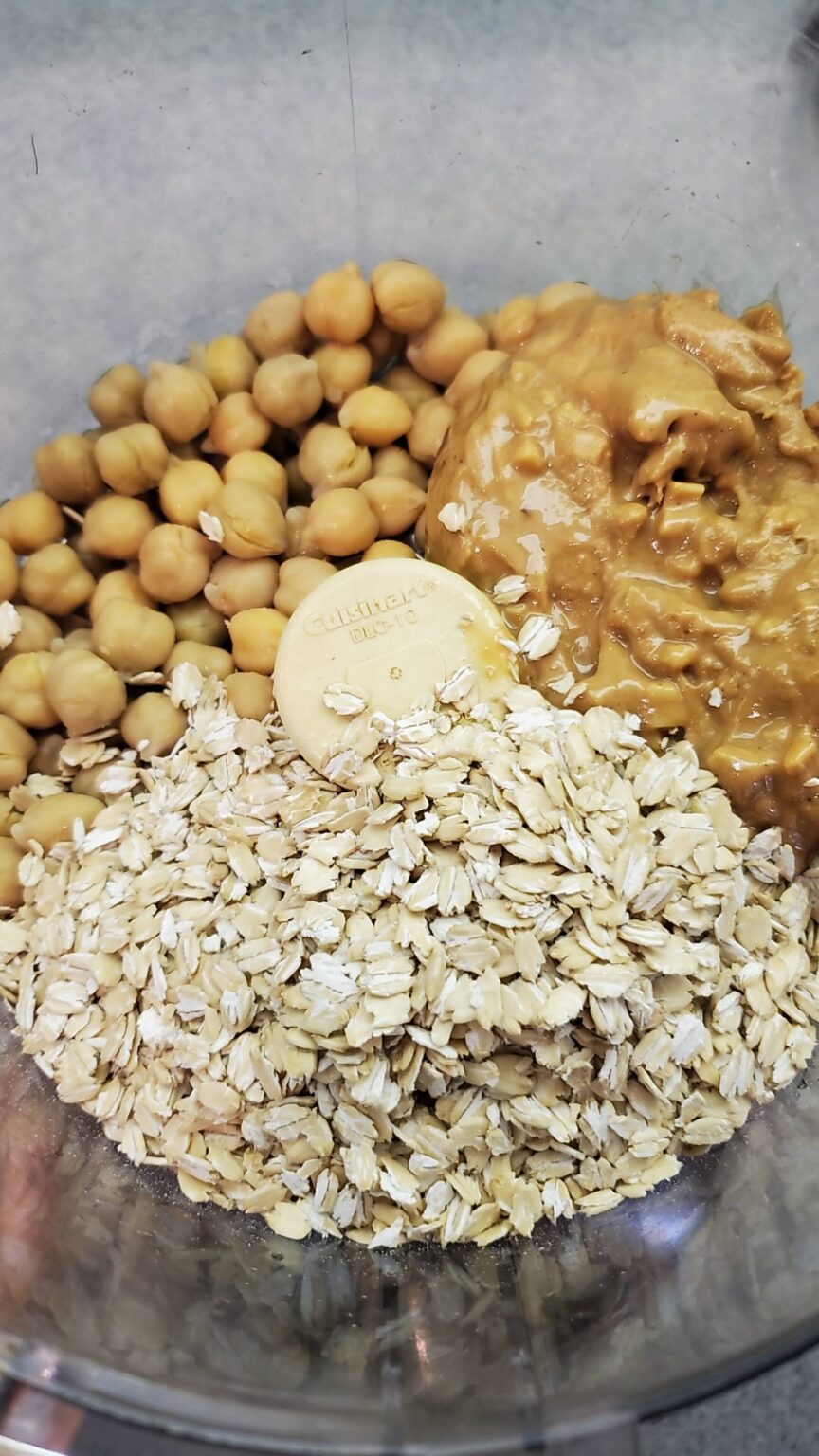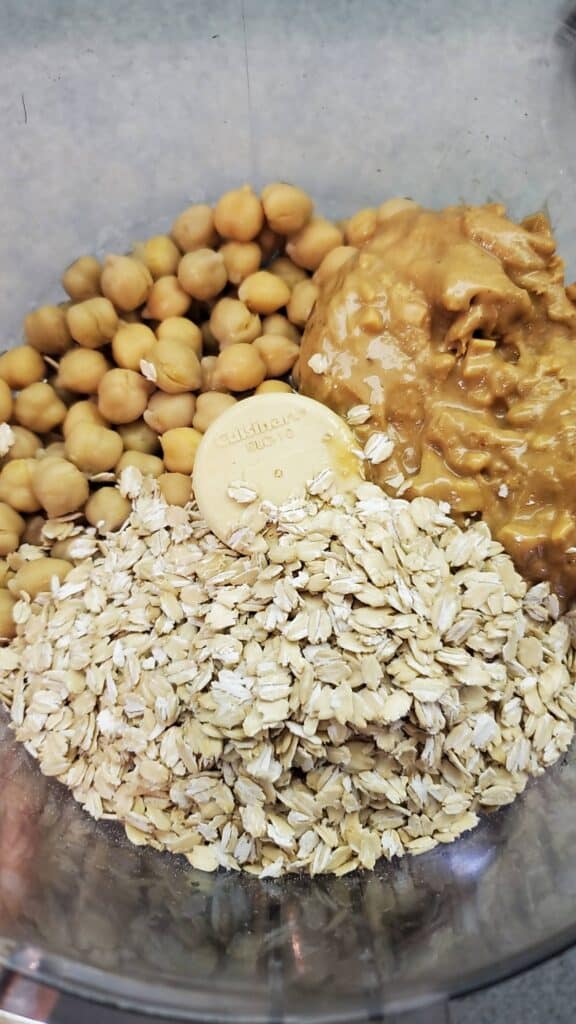 2. Process until it is nice and creamy! It should look a bit like hummus. Sometimes I leave it a little chunkier, because I like the texture of the oats.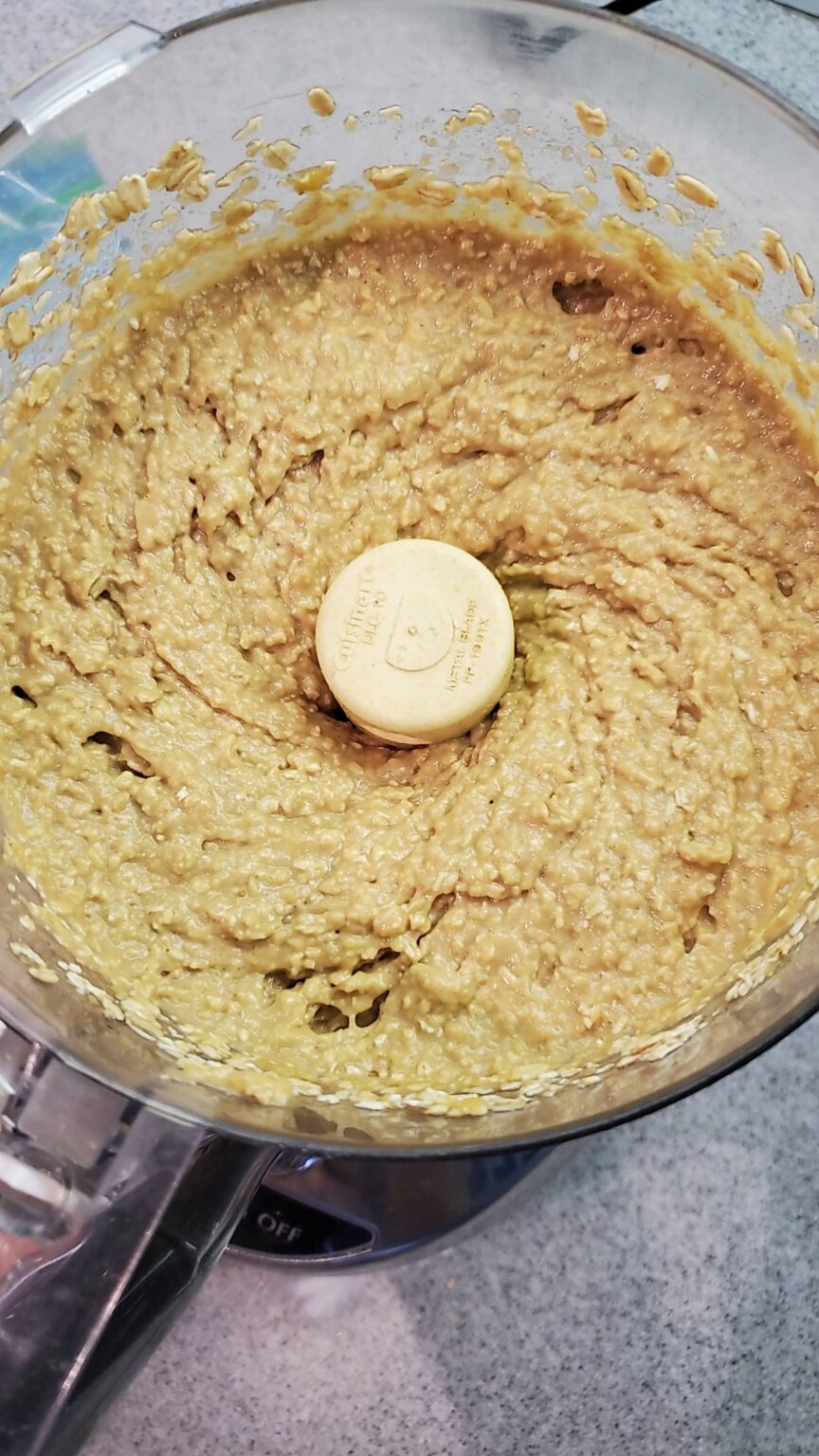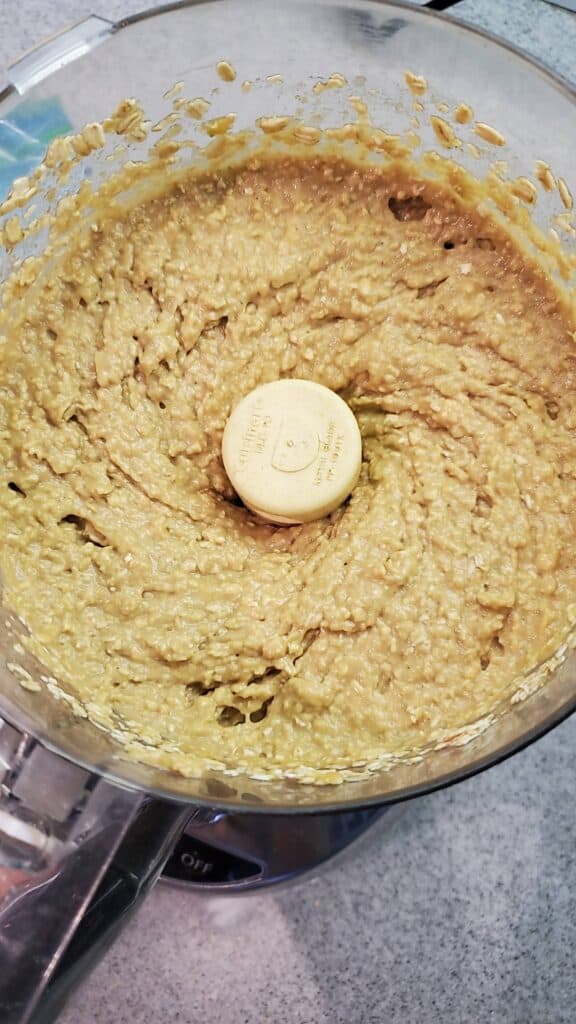 3. Scrape out all the dough into a bowl (I put it right in a glass pyrex for storage). Mix in the chocolate chips and enjoy.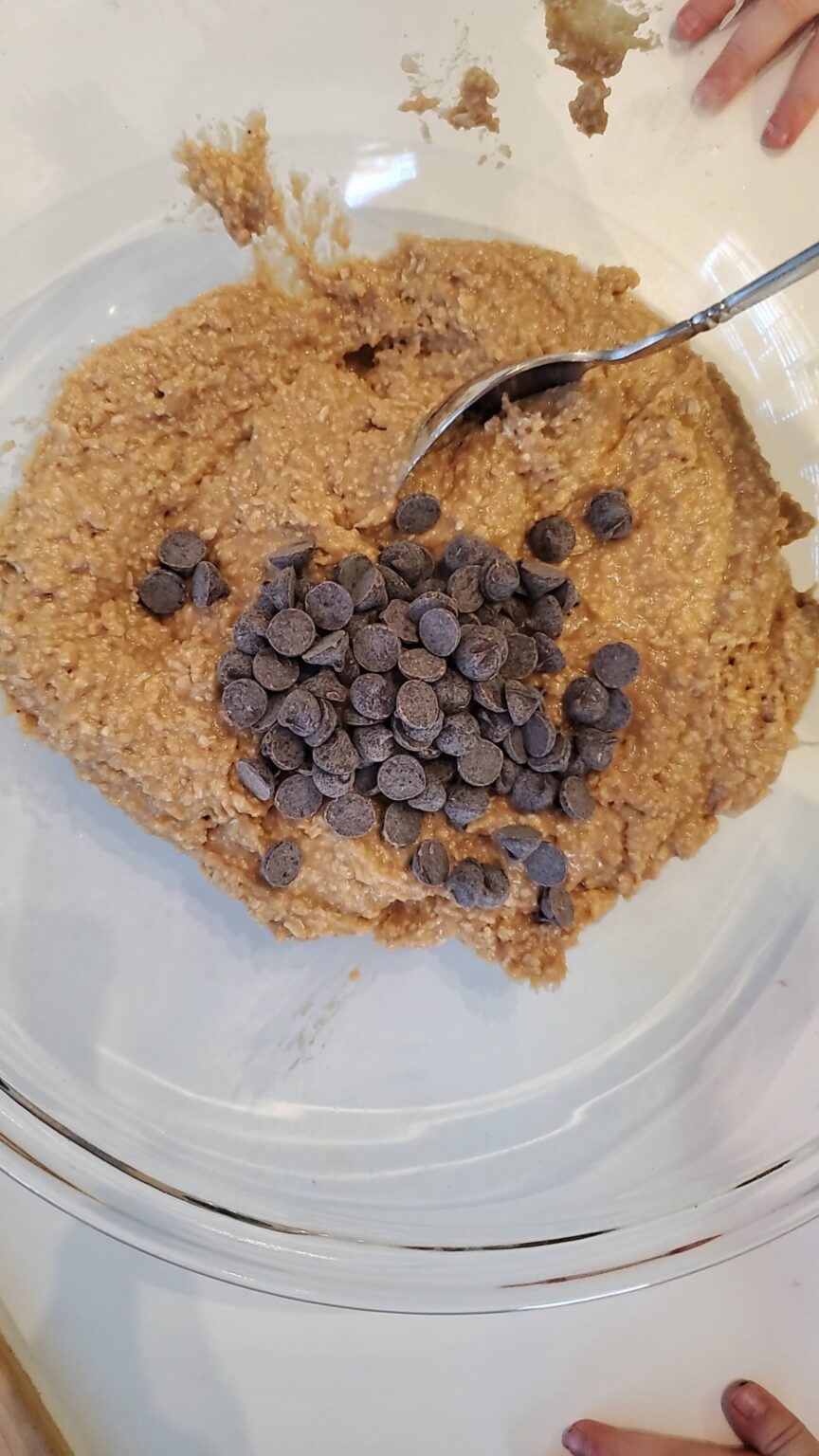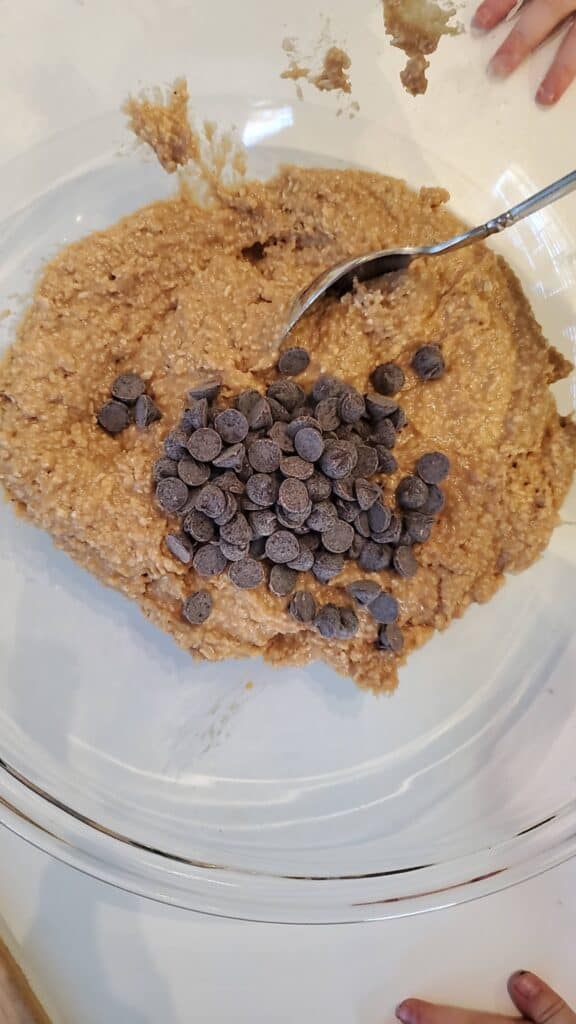 Enjoy. It's delicious chilled.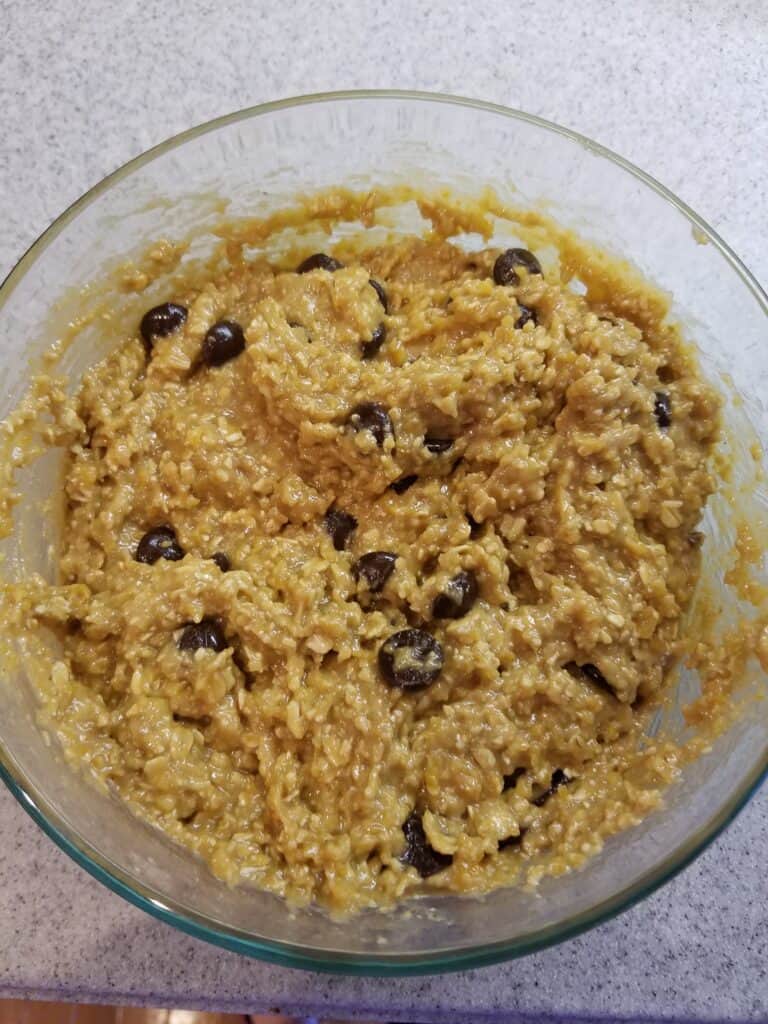 Can I make the chickpea cookie dough into lactation chickpea cookies?
I'm so glad you asked. Yes, yes you can.
Preheat the oven to 350 degrees.
Scoop dough into small cookie shapes– maybe 2 tablespoons each, and press down on a non-toxic baking sheet (we use stainless).
Bake for 8-10 minutes. Don't overcook them. Let sit for a few minutes on the sheet before moving to a wire rack to cool.
Don't burn your fingers or tongue eating hot cookies!
The cookies are yummy, but honestly, the dough is better!!!!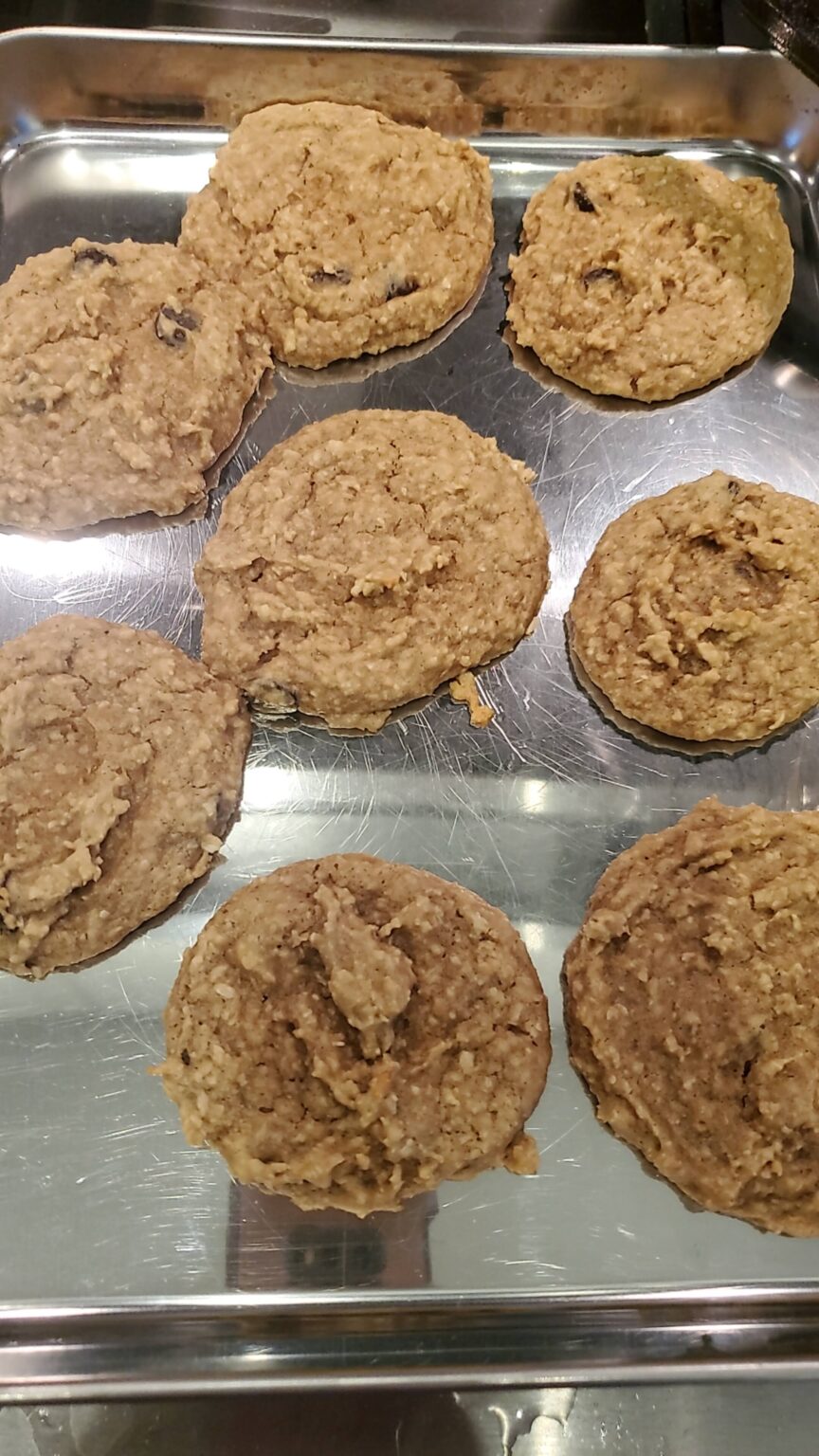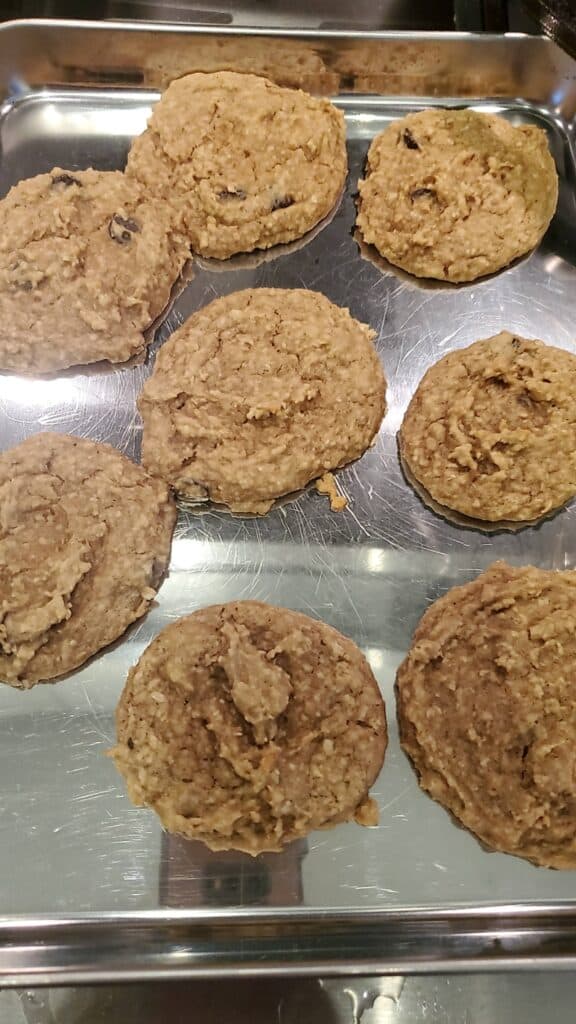 Recipe Substitutions and Ways to store and eat Lactation Chickpea Cookie Dough
To make it Paleo – You can't, chickpeas aren't Paleo. Sorry!
To skip the oats– substitute coconut shreds, but be aware it will taste very different. Also, don't skip the oats!
To make it nut-free – use sunflower seed butter.
To add MORE healthy fats – add chopped walnuts or pecans.
To turn it into Chickpea Cookie Dough Dip– add in a few tablespoons of coconut milk or other dairy alternative and blend until it looks more like a dip than a dough.
To make Lactation Chickpea Cookie Dough Bites– Use a scoop or roll into balls and store in the refrigerator. Now you can just grab one and eat it!
To Freeze– I would make cookie dough bites, freeze them individually on a big plate (not touching), and then after several hours move them into a pyrex or ziplock for freezer storage. They defrost very quickly- you can enjoy as quickly as 15 minutes after taking out of the freezer! You can also freeze the finished cookies the same way if you bake them- freeze separately on a plate, not touching, and then transfer to a ziplock or pyrex.
To Store– Keep it covered in the fridge, and eat within 5 days or so. I kept mine in a big glass pyrex and usually serve it in a small bowl.
To avoid chocolate- use raisins or whatever extra you want! Or keep them plain and delicious!
To avoid the brewer's yeast– If Brewer's Yeast isn't your thing, you can substitute with oat flour, almond flour, or protein powder of your choice!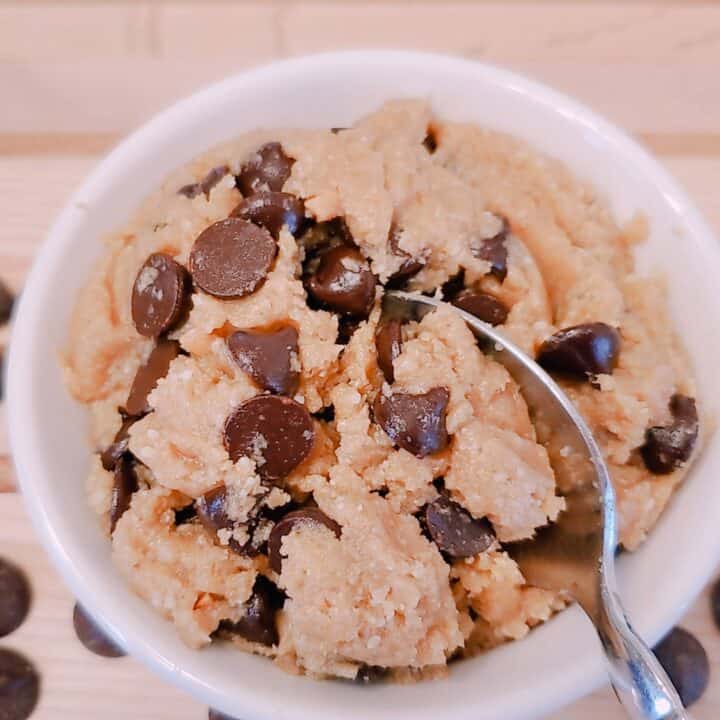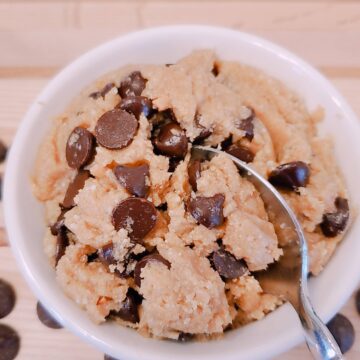 Chickpea Lactation Cookie Dough (Vegan + Gluten Free)
My FAVORITE snack while breastfeeding! The chickpeas, double protein oats, and peanut butter make this a high protein snack, and the gluten-free brewer's yeast and flax and an extra punch for those looking to increase milk supply. I am totally addicted to this chickpea lactation cookie dough! (Also makes nice cookies).
Ingredients
1 1/4

cups

cooked chickpeas

or, one can

1/2

cup

peanut butter

organic

2

cup

whole oats

1/2

cup

unrefined coconut oil

melted

1/2

cup

flax

ground

1/4

cup

brewer's yeast

gluten free

1/2

tsp

salt

2

tsp

baking soda

1

tsp

vanilla

1

cup

maple syrup

1/2

cup

chocolate chips

organic
Instructions
Add all the ingredients except the chocolate chips to a food processor, and process until desired smoothness. Add chocolate chips and mix by hand. Enjoy!
Notes
To Freeze– I would make cookie dough bites, freeze them individually on a big plate (not touching), and then after several hours move them into a pyrex or ziplock for freezer storage. They defrost very quickly- you can enjoy as quickly as 15 minutes after taking out of the freezer! You can also freeze the finished cookies the same way if you bake them- freeze separately on a plate, not touching, and then transfer to a ziplock or pyrex.
To Store– Keep it covered in the fridge, and eat within 5 days or so. I kept mine in a big glass pyrex and usually serve it in a small bowl.
Nutrition
Calories:
169
kcal
Carbohydrates:
18
g
Protein:
6
g
Fat:
9
g
Saturated Fat:
5
g
Sodium:
210
mg
Potassium:
196
mg
Fiber:
3
g
Sugar:
9
g
Calcium:
35
mg
Iron:
1
mg