Since swapping to non-toxic skincare and makeup back in 2014, I've gone through many different brands. We are lucky that in 2020 there is a wide array of options for non-toxic make-up and skincare!
I LOVE playing with skincare and have discovered SO MANY fabulous non-toxic brands. My favorite skin care brand is Beautycounter because of their social and sustainability work. But I also love, Primally Pure, Crunchi, Neals Yards Remedies, and Blissoma!
My personal non-toxic skin care routine is shared below!
Check out all of my green living and zero waste blog posts here!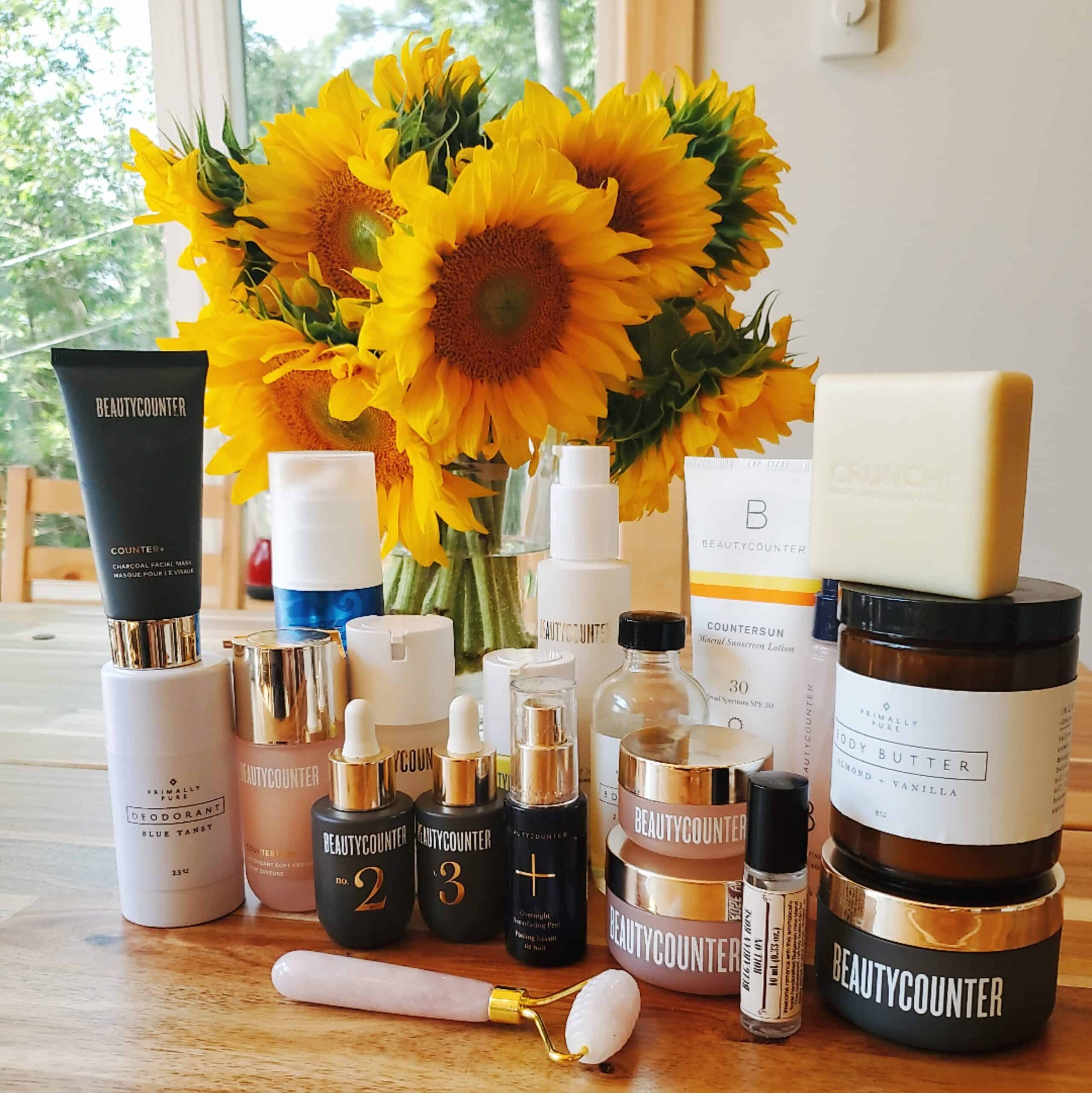 This post most definitely has affiliate links in it. If you decide to buy something I recommend, please consider clicking through one of my links to help support this blog and my family! Thank you!
Interested in learning more about non-toxic beauty?
Jump to:
Why Non-Toxic Skincare?
When we were struggling with infertility I read the book It Starts with the Egg, which started me down a major overhaul of all the products in our house. We ditched phthalates, parabens, fire retardants, VOCs, and more, in our quest to live as non-toxically as possible. You can read about our fertility journey at my other blog, To Make a Mommy!
Once I was pregnant, it became just as important that I avoid toxins on my skin. And now that I am a mom I avoid toxins in my skincare for a lot of reasons! First, I don't want my kids eating toxins when they are kissing my face (and licking, slobbering, etc.), and I don't want any of the other negative health issues that are linked to toxins lurking in conventional skincare (especially the big C).
And finally, I've become an advocate for voting with our dollars- I truly believe that we can make a difference by supporting companies that are making a difference. That is why I continue to support companies that not only make non-toxic products, but are also committed to sustainable packaging, ethical sourcing, and protecting people and the planet.
Read more about why I vote with my dollars here!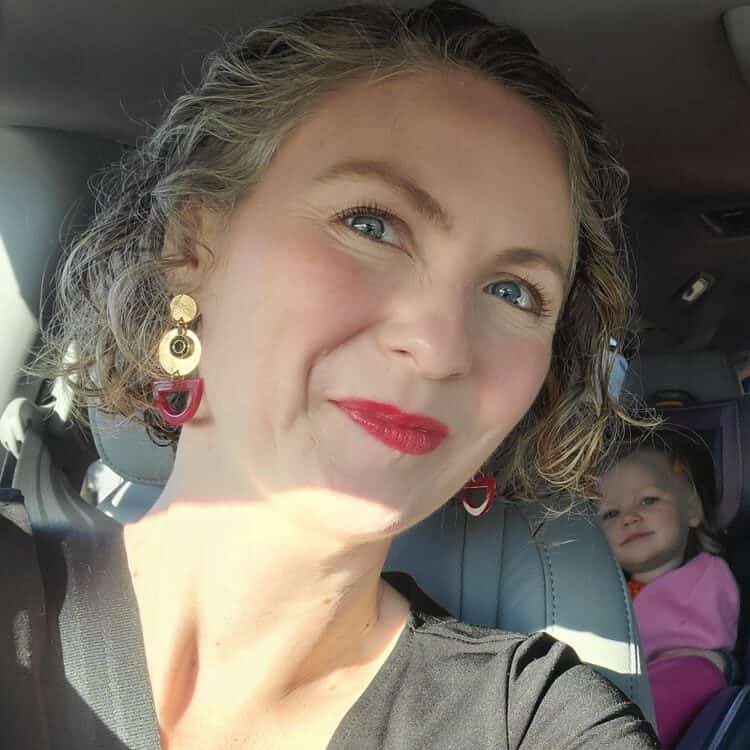 Skincare as Self-Care
When I gave birth to my first child, I felt so overwhelmed that I would forget to wash my face, and I definitely didn't moisturize. I felt like every time I walked away from him he screamed and cried, so I would pee quickly and come back. As he got older, it got easier, but then when he was almost three, I had another baby, and yet again, felt overwhelmed.
In late 2018 I signed on with Beautycounter as a consultant because it made business-sense for my blog. I never expected what happened next- it not only was wonderful for my business it was wonderful for ME.
I am now home full time with my children (blogging during naps, after bedtime, or when it's time to watch a little Sesame Street). It would be all too easy to fall back into those post partum rhythms of stress, overwhelm and not taking care of myself.
Instead, EVERY SINGLE DAY I wash my face. I tone my face. I apply an oil or treatment and then a moisturizer. At night my self-care and skin care routine has ELEVEN steps including gua sha on my face, and an abdominal massage. This routine has SAVED me. I ALWAYS do it.
No matter how crazy the kids are, or how much of a rush we are in, I wash my face. And that, my friends, has made all the difference.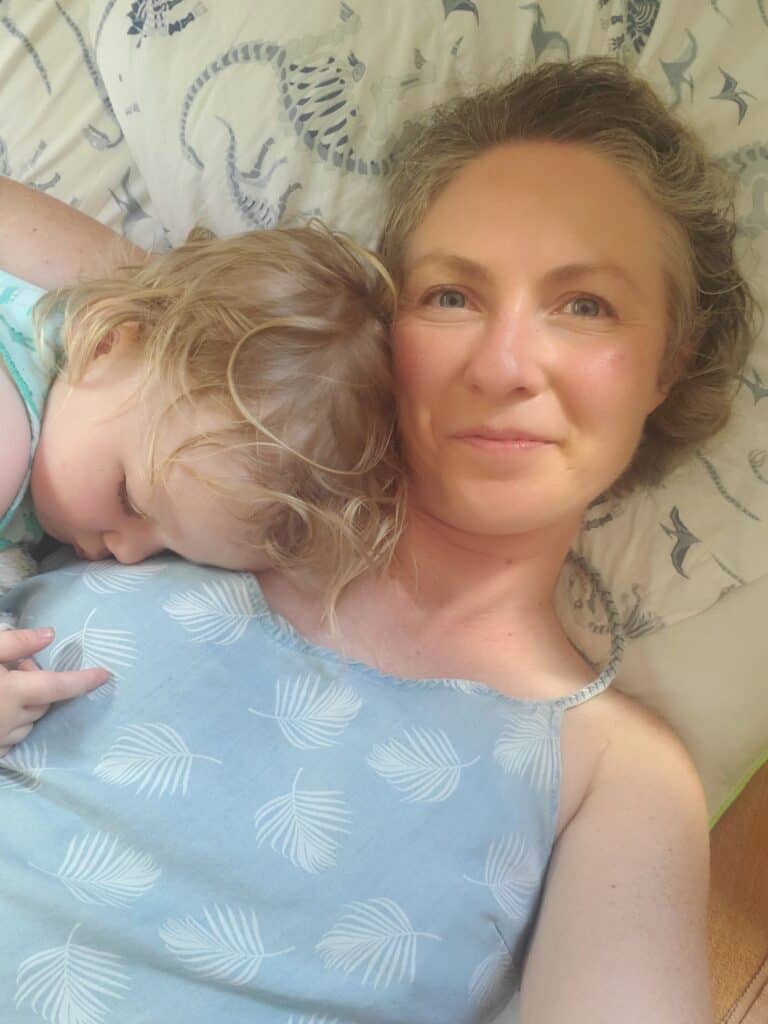 My Non-Toxic Skin Care Routine
Everything is listed in the order I use them!
Note: I have aging, normal skin, and I always get 1-2 pimples right before my period. My skin was dry before starting with Beautycounter, but not anymore. My skin concerns are fine lines, wrinkles, and acne scarring. I used to have redness and rosacea, but these went away with No. 3 Balancing Oil and the Countermatch regimen I started with, before switching to the anti-aging line. They sometimes come back if I neglect my skincare routine.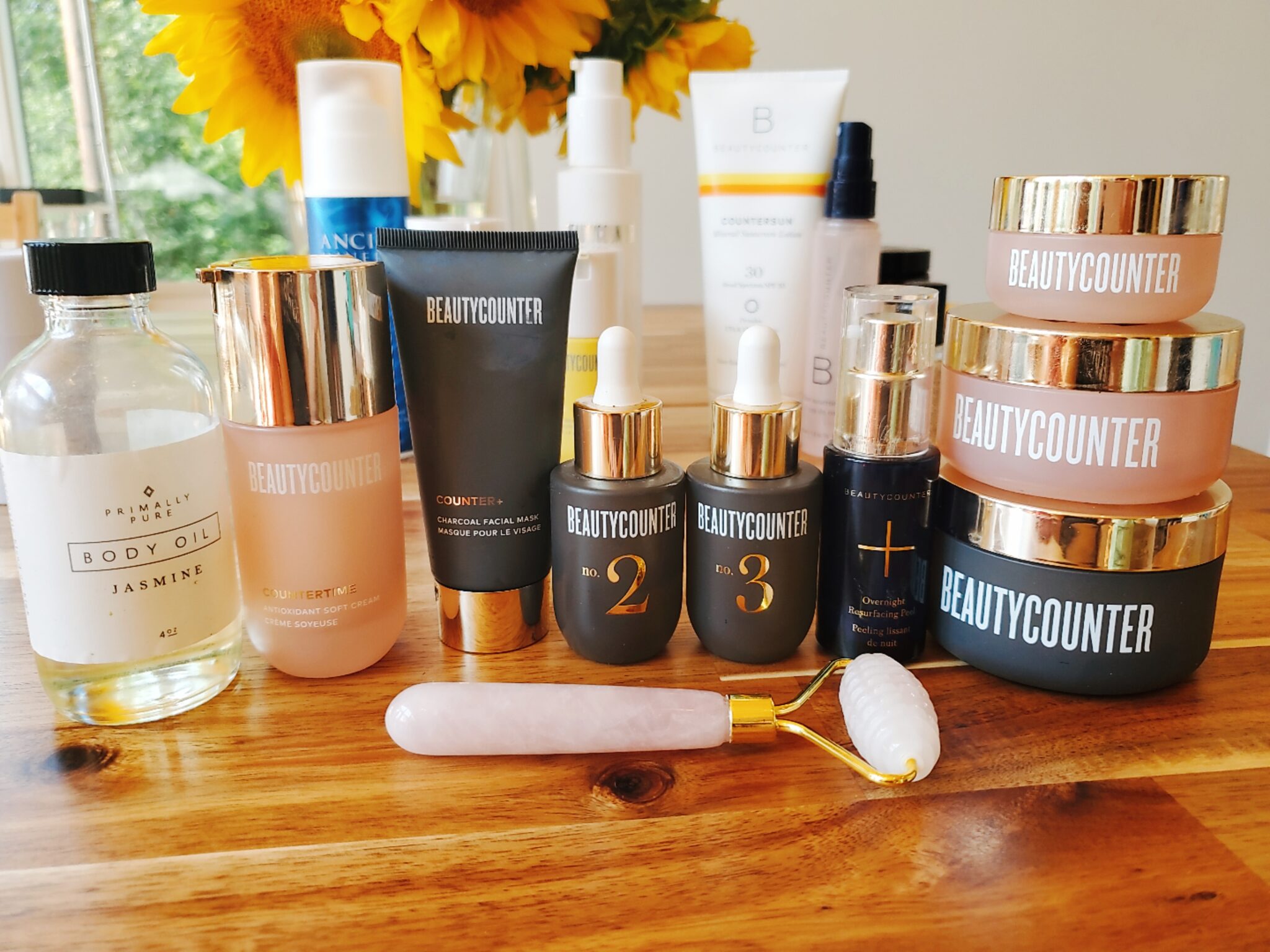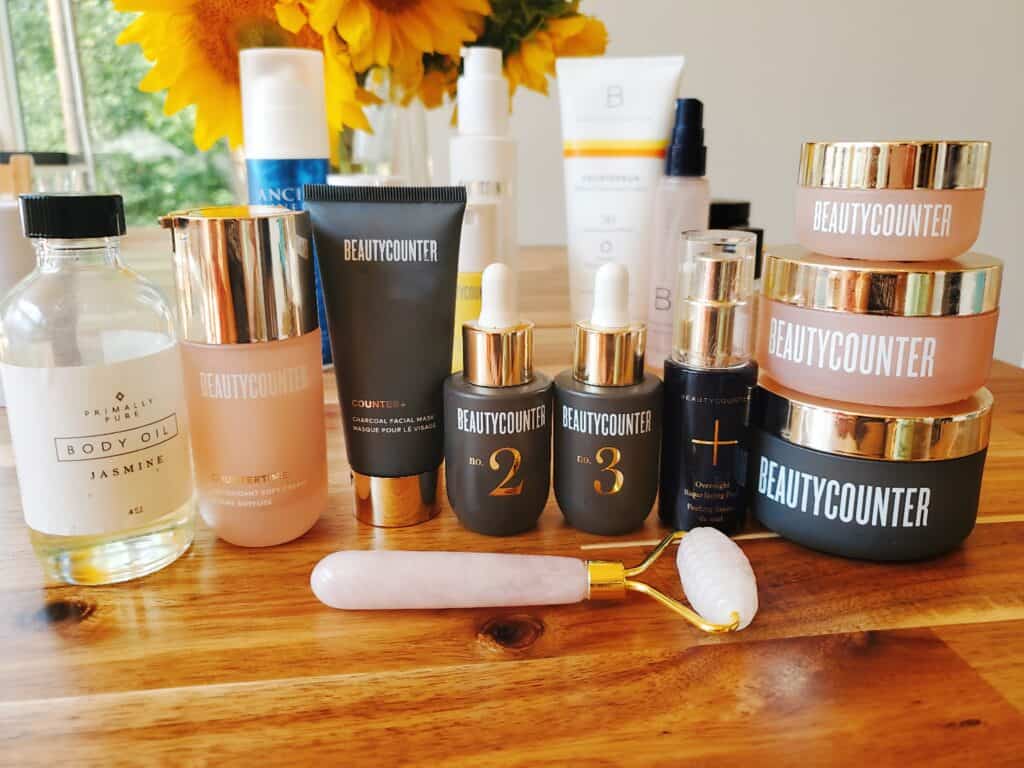 Morning Skincare routine
Evening Skincare Routine
I know it's super long. My husband says things like, "If you want to be in bed by ten, be sure to start your 90 minute long skincare routine at 8:30." 🙂 It takes like 20 minutes, but honestly I love it. For me, it is much needed self-care. I massage my face, apply healing oils, and rub my feet, and my belly- it all makes me feel well and whole.
Extras!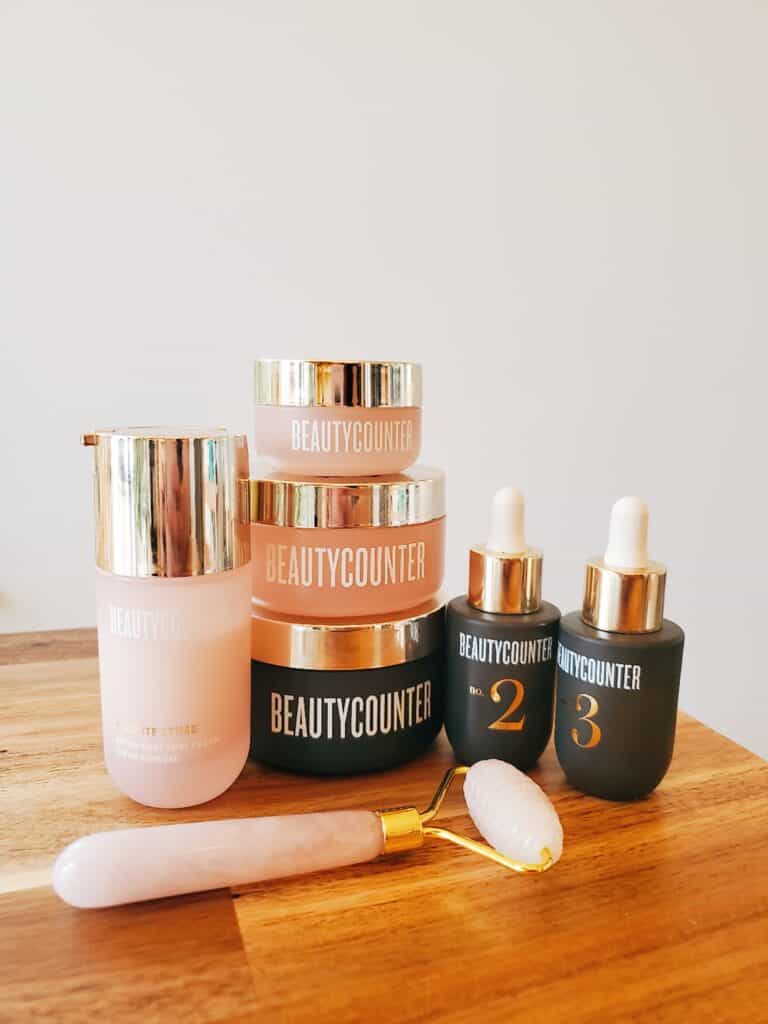 Interested in learning more about non-toxic beauty?